First we listen. Then we get to work as your "digital coach" to solve problems, helping you work smarter with your devices and the web.
The man who makes computer dreams come true. (He) allows me to offer service above and beyond all of my competition, because he GETS IT. A savvy tech and web developer… prompt and professional… – John K.
I was introduced to Drew Miller by a friend who raved about his ability as a web designer… my friend was dead on! 
I have had websites for years, but never got them to be the way I wanted because of "professional input." As it turned out, these other consultants could only deliver what they could conceive; not much, as it turns out. I need someone who can work with me as an artist and teacher to convey *my message,* not someone's filtered version of it. Over 2+ years, Drew has become a creative partner and guide in what to do — and of course what *not* to do. 
RonMorrisBalance.com speaks for itself because of Drew's ability as a designer — plus, as a musician (and now friend) our working relationship is not only fast and effective, but most important — constantly creative. You may not think you need "creative" along with the tech side but trust me (and my website) YOU DO!
Talk is cheap. Do yourself a real solid and work with this guy — you will not regret it. 
— Ron Morris teacher of mind / body / spirit 
He's incredibly helpful and works with me to help understand the issue and implement the best solution possible. …approaches everything from the computer user's perspective and doesn't want to waste anybody's time or money. – Chad N.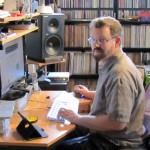 Over the years, we've helped many clients – musicians to therapists, non-profits to record dealers – streamline workflows, manufacture products and market their businesses. We work with a variety of platforms from WordPress to Shopify, even hand-coded mobile-friendly frameworks like Foundation. We also design for print. Please contact us to start the conversation; the first 15 minutes consultation is always free.
---
Suddenly, it's a very different world. Your digital devices, particularly your home desktop computer or laptop are now the only way to earn a living and communicate with friends, family and co-workers. This stuff has to work now.
At Omnium Design, we've been doing remote tech support for many years. There are a number of different tools we can use so we can see what's on your screen, and talk you through what you need to do, or even click on things for you from our office in White Bear Lake.
We work with both Mac and Windows computers. We use seven major video chat programs and can help you get started. Our minimum remote session is 30 minutes, and the first 15 minutes on the phone are always free.
If it's a problem that we can't fix, we'll do our best to help you find someone who can!
Contact us or call 612-481-2320
To get ready for our first session, download Chrome Remote Desktop, TeamViewer for Mac or Windows, or we can set up a Zoom meeting with screen sharing. (One way or another, I just need to see your screen.) Then make the call.
You can make a payment electronically right here:
Have a look at recent projects and events we've been working on...