Omnium Design is now a member of the Apple Consultants Network. We look forward to listening and learning about your needs, then working with you as a "digital coach" to show you how to get more out of your Apple devices and computing life in general.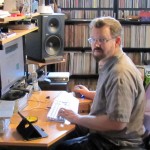 "He's incredibly helpful and works with me to help understand the issue and implement the best solution possible. It's not always about buying new equipment or software, either. He approaches everything from the computer users perspective and doesn't want to waste anybody's time or money." – Chad N.
Over the years, we've helped many clients – musicians to therapists, non-profits to record dealers – streamline workflows, manufacture products and market their businesses in print and on the web. We also offer multimedia production services: audio recording and production, video editing, print layout, and "post-record-label" manufacturing and marketing for independent musicians.
Please contact us to start the conversation; the first 15 minutes consultation is always free.
---
You're welcome to scroll down to read more about recent projects and events we've been working on…